Yacht Finishing In Hampshire
Welcome to my Yacht Finishing page. I specialise in providing the highest quality service throughout Southampton, Eastleigh, Winchester, Romsey and the surrounding Hampshire areas.
I pride myself in taking great care and attention to detail through all work that I offer. Because of this work ethic, I have managed to build a career around my passion and hobbies. But, how does my passion and interest Yacht finishing benefit you?
I am most proud of my ever growing in popularity Yacht Finishing service throughout Southampton, Winchester, Romsey and local Hampshire areas. My comprehensive Yacht finishing service will restore your boat to its former glory, giving your vessel brand new sea legs sailing in Hampshire.
I started working on yachts back in the 90's for the globally recognised brand, Oyster Yachts. It was here I perfected the necessary skills needed to restore yacht interiors to their former glory.
Give your worn and tired Yacht a makeover, increase the value and protect the wood from damaging sea mist and conditions. My services will present your vessel in brand new light. Making your yacht a pleasant place to entertain guests, and relax whilst enjoying the open seas.
Why Invest In Yacht Finishing?
Yacht finishing not only improves the appearance of the inside of your boat, but also protects it against corrosive and rotting elements in the sea air. My professional services will prevent you from shelling out for further, more costly yacht restoration.
My polishing services throughout Southampton and the surrounding Hampshire areas are an excellent and cost effective way of preserving your yacht. Adding value to your yacht by keeping it in its original condition.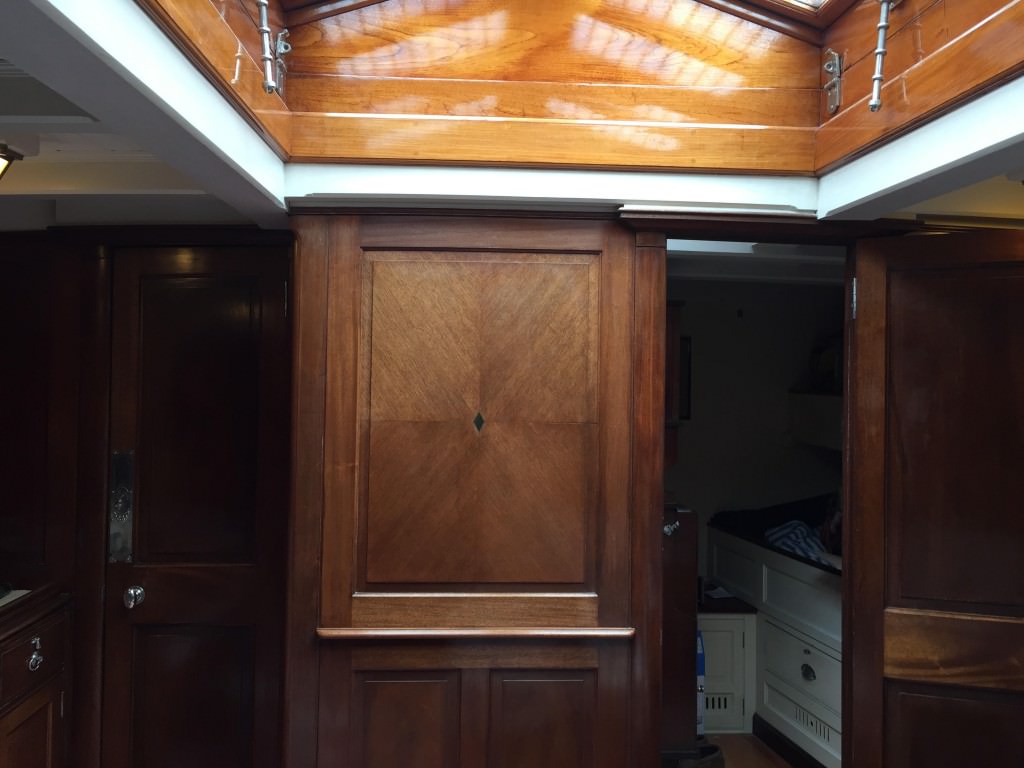 Why Pick Me For Your Yacht Finishing In Hampshire?
I have over twenty years experience in offering my professional Yacht finishing services throughout Southampton, Eastleigh and the surrounding Hampshire areas. Offering the most competitive prices for the highest quality Yacht finishing services in Hampshire.
Yacht finishing is guaranteed to extend the life of the communal areas of your boat, add value to your vessel and prevent further, more expensive wood restoration from being carried out. Ensuring that your boat remains in its original condition.
Contact me today for a free consultation and more information.
Email me at: darren@darrenmartin.uk
Or give me a call on: 023 80871229 or 07788103125